Winter Small Works Show at AGGV
Small Works Exhibition

Winter Small Works Show
Art Gallery of Greater Victoria
November 14 - January 30

Join me for the opening on November 14th from 6-9 pm.
---
Spot On! at Fortune Gallery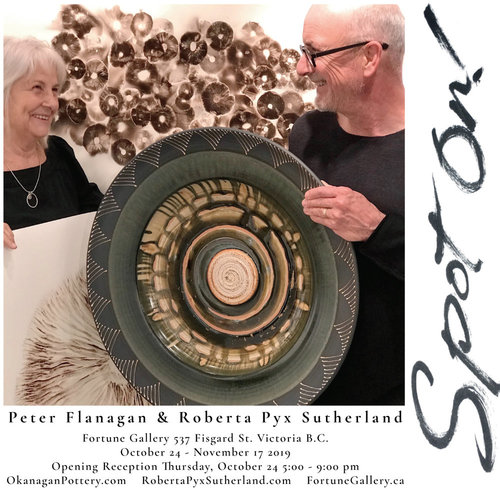 I hope you'll be in Victoria for October 24th for the opening of Spot On!, where I'm collaborating with my long time friend, ceramic artist Peter Flanagan. The circle is our symbol of completion, perfection, and the inclusivity of the universe. We are exploring the never ending, remarkable and symbolic circle.

Spot On!
Peter Flanagan & Roberta Pyx Sutherland
October 24 - November 17
Opening reception Thursday, October 24 5-7pm

Fortune Gallery
537 Fisgard St, Victoria, BC
---
Opening night at Gallery in the Woods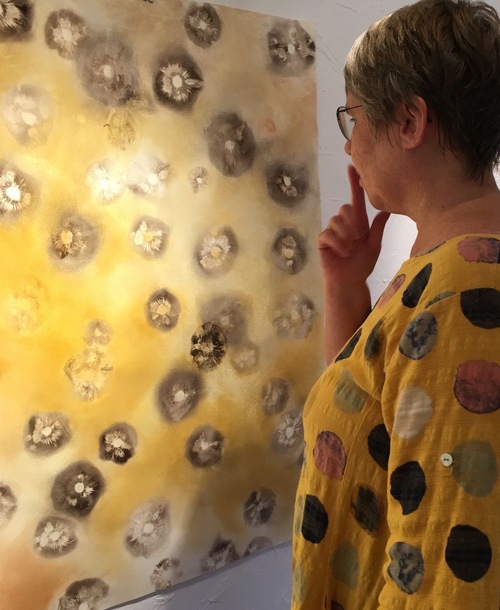 Thanks to everyone who came out - especially those who dressed the part!
---
New Work at Gallery in the Woods, Hornby Island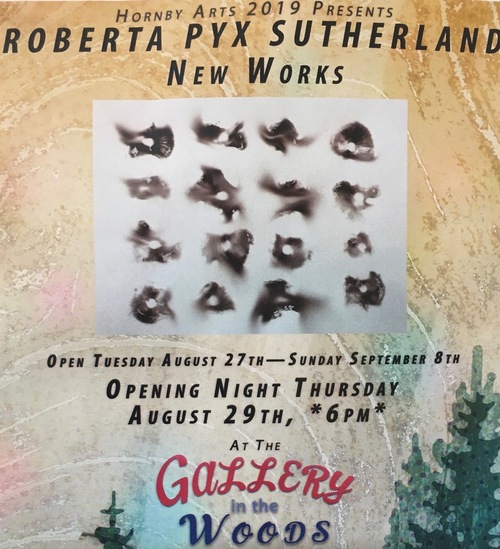 New Works
Gallery in the Woods
Hornby Island

August 27 to September 8
Opening reception August 29 at 6pm
---
Hornby Studio open for summer


Come and see the latest pieces, discuss your special projects and ideas regarding interior design and collaborations.

Studio hours: Saturdays & Wednesdays 11:00 - 2:00
Also, August...say hello if you are on the island, the Hornby Art Crawl is the 4th from 10-4...the tea pot will be on.

Directions:
Drive straight down the hill from the market to find 3460 Harwood Rd. (watch for the sculptures on the boulevard). Find a map at the end of this newsletter.
Remember you are welcome to visit the studio on your schedule by calling 250 818 6560.