Beyond the Archive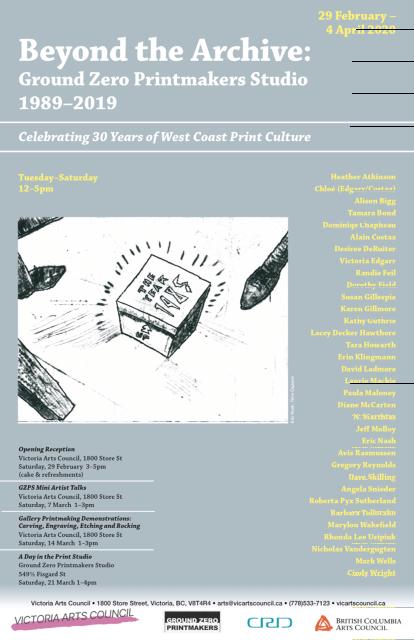 Beyond the Archive: Ground Zero Printmakers Studio 1989-2019
Celebrating 30 Years of West Coast Print Culture

February 29 - April 4, 2020
Open Tues through Sat 12-5pm
Victoria Arts Council, 1800 Store St

Opening Reception
Sat, Feb 29 3-5pm

If you are in Victoria and would like to meet and tour the exhibition with me, we could do that...April 1 (no kidding) from 2:00-4:30 or April 4 from 12:00-2:30
- RPS


---
Workshop at MISSA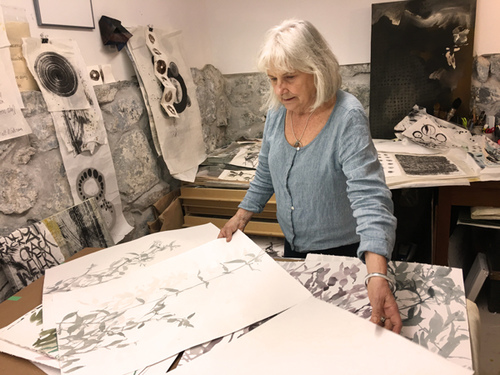 An early notice for those who like to plan well ahead...July 6-10 I will be offering a 5 day workshop 'Brush Dance -Line Dance' at M.I.S.S.A. (Metchosin International Summer School of the Arts).
---
Ground Zero Printmakers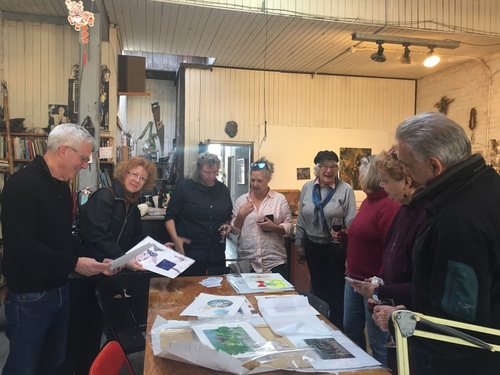 Ground Zero Printmakers Open House
Saturday Dec.14 from 12-5pm
735 Fisgard St
---
Open Share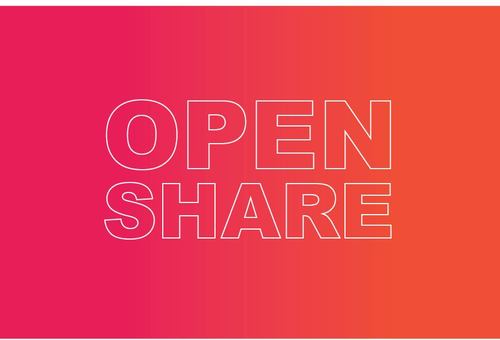 I attended a generous gesture at Open Space. 20 Vancouver Island artists met with as many local curators, professors and art programmers to share their work and projects, followed by refreshments!

Dec 5th, 7-9pm
Open Space
510 Fort St, Victoria BC
---
Fortune Gallery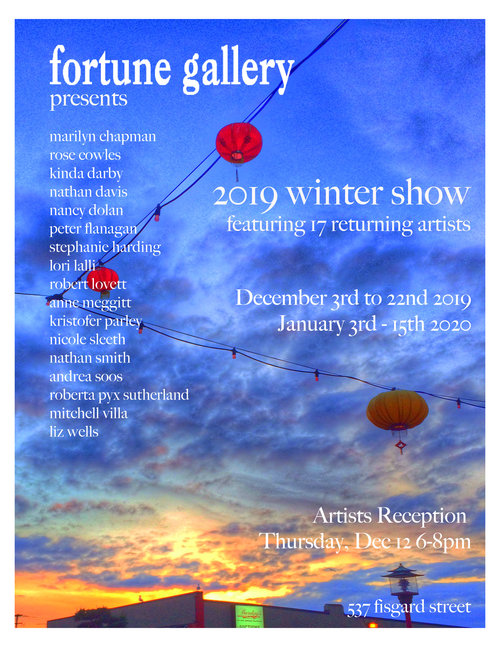 2019 Winter Show
Fortune Gallery
December 3 to January 15

Artist reception Dec 12 from 6-8pm.